| 25225 Code Rd., Southfield, MI 48033
| 248-356-8787

We are a Franciscan Body of Christ embracing all people through liturgy and service.
WEEKEND MASS SCHEDULE
Saturday Vigil Mass: 4:30 p.m.
Sunday: 8:30 a.m. and 11:00 a.m.
WEEKDAY MASS
Monday - Friday: 12:00 p.m. (Noon)
(Church doors open at 11:30 a.m., except on Tuesday - doors open at 9:30 a.m.)
RECONCILIATION
Tuesday: 10:30 a.m.
Saturday: 12:00 p.m. (Noon)
(Church doors open at 11:00 a.m. on Saturday)
Parish Registration
Registration forms can be found in the Gathering Room and the Parish Office.
Sacraments of Baptism, Eucharist, Confirmation and Marriage
Arrangements can be made by contacting the Parish Office.
Funeral
When a loved one passes away, please contact the Parish Office regarding funeral arrangements.
January 22-23, 2022
3rd Sunday in Ordinary Time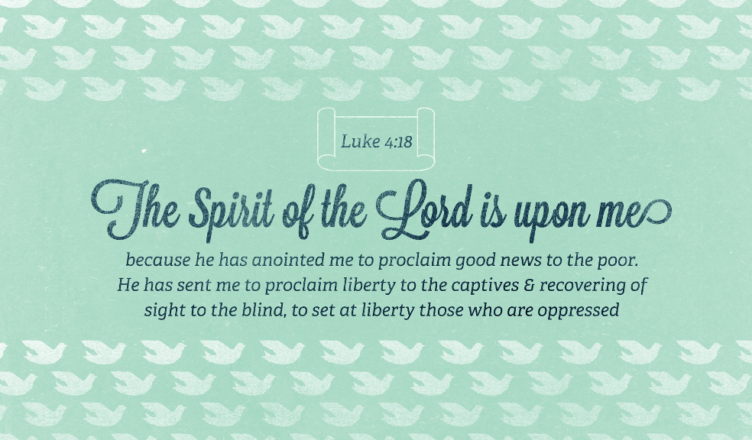 January 24-28, 2022
Monday - Friday Mass 12:00 Noon
Confessions: Tuesday 10:30 AM
Masses continue to be livestreamed:
Our Knights of Columbus will be holding a membership and food drive after all masses on the weekends of January this weekend.
The evening on Franciscan life scheduled for Friday February 4, has also been postponed. Stay tuned for a new date.
Readers, eucharistic ministers, greeters (ushers) servers
Brush up your skills!
The Archdiocese now has free online courses
for various liturgical ministries.
We encourage those who exercise these ministries
here at the parish
to consider using these resources.
Please let Fr. Jeff know if you will be doing so.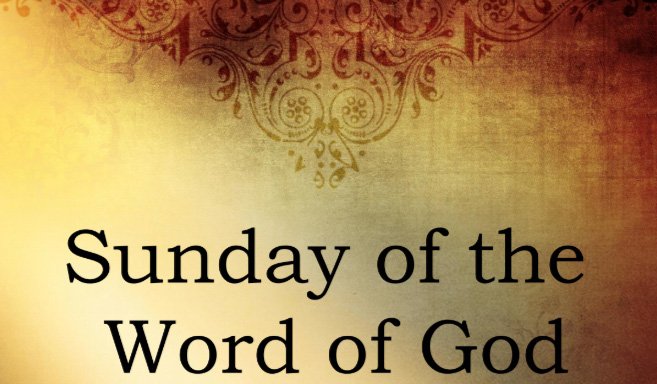 Reading the Bible from the Heart of the Church
In 2019 Pope Francis made the 3rd Sunday of Ordinary Time the "Word of God" Sunday. It is an opportunity to think more about the place of God's word in our faith journey. Many of us have a desire to know more about the Scriptures. We do not read the Bible in isolation, but within the communion of the Church: what we learned from weekly homilies, catechism classes, Christian hymns, Bible study, faith formation, fellow Catholics and Christian friends came together to help us understand what we read in the Bible, though of course some passages may be difficult to understand.
This year's theme reminds us that we need to learn to read the Bible from the heart of the Church. That means three things: 1) reading the Bible with reverence and trust, not with suspicion; 2) interpreting what we read the Bible according to the time-tested understanding of the Church's Sacred Tradition as expressed in the Liturgy, the Church Fathers, the Doctors of the Church and the Saints, and distilled in the Catechism of the Catholic Church (CCC); and 3) learning from the Bible as disciples of Jesus Christ, sincerely trying to learn from the Master.
Last Tuesday Fr. Jeremy tested positive for COVID. He is at home in the friary, doing well. Fatigue and shortness of breath are his main symptoms. The friars are in regular contact with his doctors.
Following CDC guidance, the friars are isolating from each other, the parish staff, and parishioners for a few days. They are in the process of getting tested, and so far everyone is negative.
We have visiting priests covering all the masses this weekend.
They are grateful for your prayers and support.
New COVID Liturgical Protocols
Those who are fully vaccinated may wear a face-covering and social distance but are no longer required to do so in churches.
Those who have not been fully vaccinated are to continue wearing face-coverings and to practice social distancing to protect themselves and others in churches. Because a parish community – and our society – requires mutual trust and a commitment to the common good, each individual is asked to make the best decisions for himself as well as for others. Parishes do not have the responsibility to verify who is and who is not vaccinated.
Each parish is to provide a portion of the church – with a size to be determined by the pastor – where social distancing and face-coverings are consistently maintained. This section is for anyone, vaccinated or unvaccinated.
All unvaccinated Catholics are encouraged to consult with their doctor about the vaccines. Resources to assist Catholics in understanding the moral use of COVID vaccines can be found at aod.org/vaccines.
The Sign of Peace may resume with the normal wording, "Offerte vobis pacem / Let us offer each other the sign of peace," allowing parishioners and families to make their own determinations about how widely to share some sign of peace.
Events
FLOCKNOTE ACCESS
Click here to access form
FROM THE DESK OF FR. JEFF....