| 25225 Code Rd., Southfield, MI 48033
| 248-356-8787

We are a Franciscan Body of Christ embracing all people through liturgy and service.
We have a Parish App for your smart phone!!

WEEKEND MASS SCHEDULE
Saturday Vigil Mass: 4:30 p.m.
Sunday: 8:30 a.m. and 11:00 a.m.
WEEKDAY MASS
Monday - Friday: 12:00 p.m. (Noon)
(Church doors open at 11:30 a.m., except on Tuesday - doors open at 9:30 a.m.)
RECONCILIATION
Tuesday: 10:30 a.m.
Saturday: 12:00 p.m. (Noon)
(Church doors open at 11:00 a.m. on Saturday)
Parish Registration
Registration forms can be found in the Gathering Room and the Parish Office.
Sacraments of Baptism, Eucharist, Confirmation and Marriage
Arrangements can be made by contacting the Parish Office.
Funeral
When a loved one passes away, please contact the Parish Office regarding funeral arrangements.
Our Lord Jesus Christ
King of the Universe
November 19-20, 2022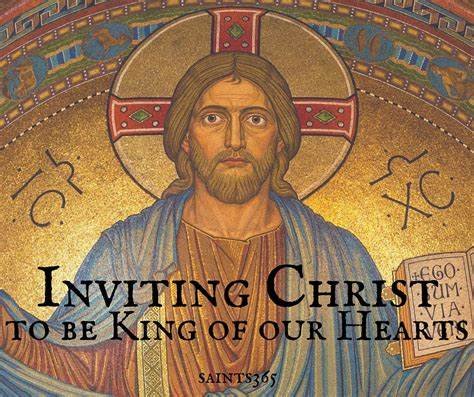 Jesus, remember me when you come into your kingdom!
This weekend: November 19-20
Presentation after each mass
about end-of-life issues
by Catholic Cemetery Assocation
This Week
Mass
Monday - Friday
12:00 Noon
Confessions
Tuesday 10:30 AM
Saturday, 12:00 PM
Tuesday, November 22, 7 PM
Our Lady of La Salette
2600 Harvard, Berkley
Thanksgiving
Mass 9:00 AM
On weekends, only the 8:30 AM mass is livestreamed.

November 26/27
Advent begins
(Got your wreath?)
For the weekend of December 3-4
Display your home nativity in parish hall for all to see!
All invited to browse after the weekend masses.
Bring in during week before;
take home the week after.
Tuesdays, December 6, 13, 20
7:00 - 8:30 PM
Presentation on the Infancy Narratives
in the Gospels of Matthew and Luke
led by Fr. Jeff
(Please let the office know if you will be coming)
Wednesday, December 7
Adoration
Benediction 7 PM
Young Adult Gathering 7:30 PM
Knights of Columbus, 7:30 PM
Feast of the Immaculate Conception
Masses: 12 noon, 7:00 pm
2 pm on the LTU campus - Room C406
Sunday, December 11
Retirement Fund for Religious
Breakfast in appreciation of Religious Women, 9:30 AM
Sunday December 18
Parish Advent/Christmas breakfast
9:30 AM - 11:00 AM
Sponsored by Knights of Columbus
Free Online course for Advent through Sacred Heart Seminary
Self-paced
The Fulfillment of All Desire
with Dr. Ralph Martin
Register at:

Listening Sessions in Each Parish of Our Family
The priests and leadership of our Family of Parishes
will visit each parish.
All the Parish Listening Sessions are open to parishioners
from any parish, not just the parish
where the meeting is being held.
We would like to hear what you are thinking about
your parish, our Family, our Church.
Tuesday, November 22, 7 pm -- OLLS
Friday, December 9, 7 pm -- Transfiguration
Thursday, December 15, 7 pm -- Divine Providence
(NB - the locations of the last two have been switched)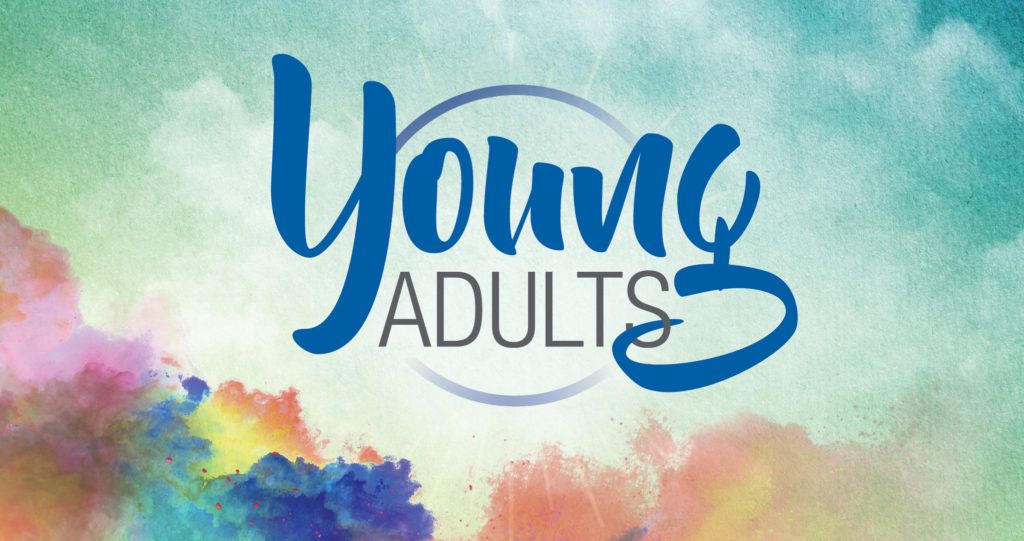 Family of Parishes Young Adults Wednesday, December 7 Adoration 7:00 PM Social Gathering 7:30 PM at Transfiguration Parish Hall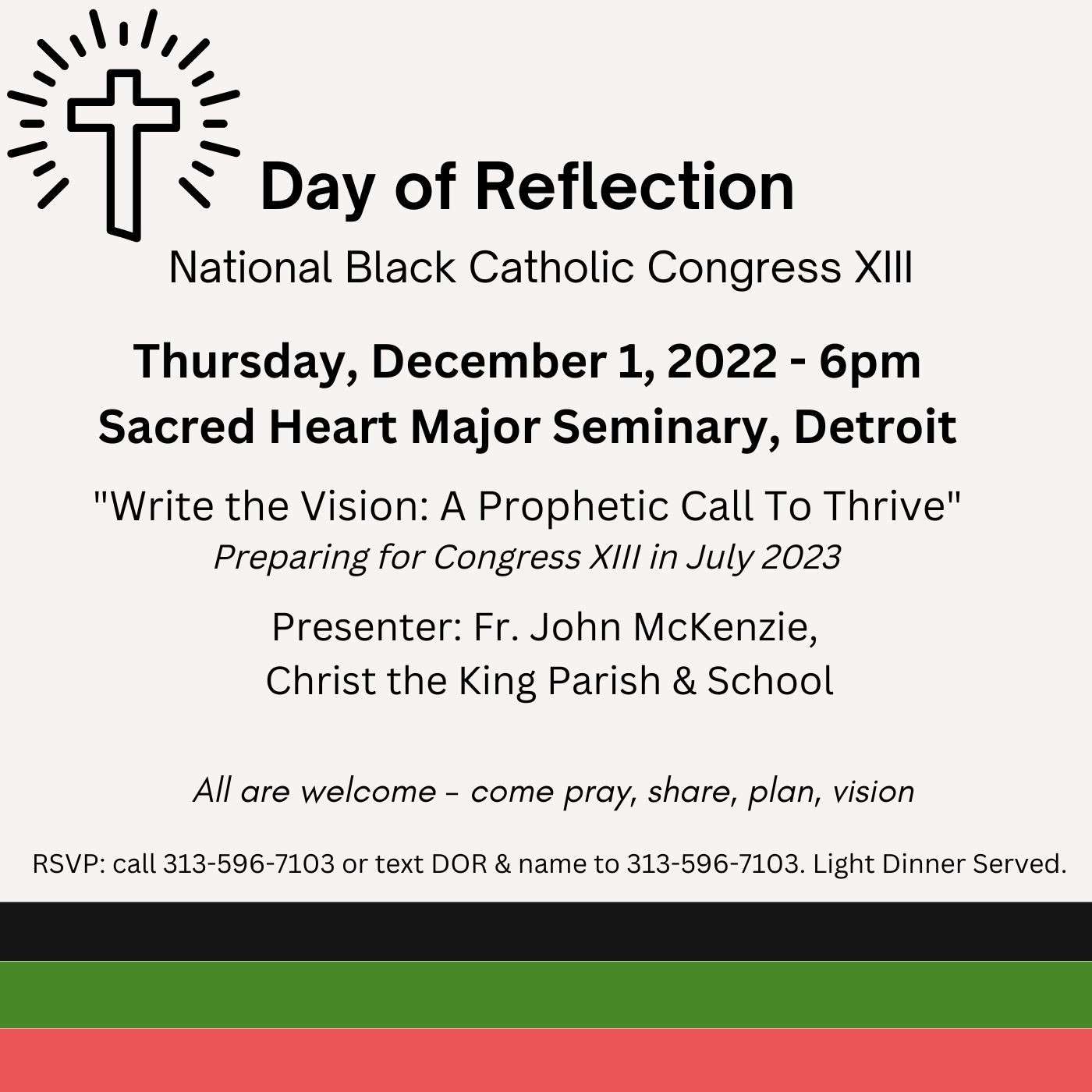 We now have a Parish App!!
Scan the QR Code above.
New COVID Liturgical Protocols
MARCH 3, 2022 UPDATE
The Michigan Department of Health and Human Services (MDHHS) has announced that Michigan is entering a post-surge, recovery phase of the COVID-19 pandemic. Because this development, as well as recently updated information from the CDC, the Archdiocese of Detroit is making some adjustments to its guidelines for liturgies. We continue to see different levels of risk across the counties within the Archdiocese. Please check the CDC's COVID-19 by County tool for information on the risk level of your county. In addition, here are some points to consider as you evaluate the best way to serve in your parish at this time:
· The Archdiocese of Detroit encourages Mass-goers, if they are at risk to wear face-coverings and to practice social distancing to reduce the potential of exposure to COVID-19
· The Archdiocese of Detroit recommends that each pastor/In Solidum team of priests should evaluate their location in the Archdiocese and implement the following protocols:
· Establish an area where social distancing may be observed, if needed
· Encourage masking and social distancing for those who are at risk
· Evaluate the need in your parish for those who distribute Holy Communion to wear face-coverings and use hand sanitizer
· Hang signage indicating masking and social distancing are encouraged for those who are at risk
· Ensure that hand sanitizer is available at church entrances
· The faithful are reminded that particular dispensations from the obligation to participate in Holy Mass remain in effect for people who are ill or who find themselves in other specific circumstances.
Particular Dispensation Information
Archbishop Vigneron announced that the general dispensation from the obligation to attend Mass on Sundays and Holy Days expired on Saturday, March 13, 2021. In its place, he has granted a number of particular dispensations for the faithful who may find themselves in specific circumstances.
Please read below for information about these specific dispensations and visit aod.org/comehometohope to learn more about how our parishes are working to keep everyone safe at Mass as well as tips and advice for inviting friends and family to attend Mass with you.
Considering the grave obligation we have of being physically present with our brothers and sisters at Mass on Sunday and Holy Days of Obligation for the Eucharist, each of us is asked to make a good and sincere judgement as to whether these circumstances apply or not. Where doubt or confusion persists, consult any priest for clarity.
While the general dispensation is removed, there are specific instances where the dispensation will continue, as well as those circumstances where there is no obligation in the first place. One does not have an obligation to attend Mass on Sunday in the following circumstances:
1. You are ill or your health condition would be significantly compromised if you were to contract a communicable illness (i.e., you have underlying conditions or are in a high-risk category). Please use the dispensation and do not attend Mass.
2. You exhibit flu-like symptoms. Please use the dispensation and do not attend Mass.
3. You have good reason to think you might be asymptomatic of a contagious illness (e.g., you were in recent contact with someone who tested positive for a contagious illness such as COVID or influenza). Please use the dispensation and do not attend Mass.
4. You care for the sick, homebound, or infirmed.
5. You are pregnant.
6. Those 65 years of age or older (per the CDC's recommendation of high-risk individuals).
7. You cannot attend Mass through no fault of your own (e.g., no Mass is offered, you are infirmed, or, while wanting to go, you are prevented for some reason you cannot control (e.g., your ride did not show up, the church was at capacity).
8. If you have significant fear or anxiety of becoming ill by being at Mass.
For questions about the application of any of these, please contact your pastor.
These categories will be reviewed in due course and revised as needed.
Those within categories #1-8 above must still observe the Lord's Day and are encouraged to spend time in prayer on Sunday, meditating on the Lord's passion, death and resurrection; an excellent way to do this is through participating in a broadcast of the Sunday Mass.
FLOCKNOTE ACCESS
Click here to access form
FROM THE DESK OF FR. JEFF....