| 25225 Code Rd., Southfield, MI 48033
| 248-356-8787

We are a Franciscan Body of Christ embracing all people through liturgy and service.
WEEKEND MASS SCHEDULE
Saturday Vigil Mass: 4:30 p.m.
Sunday: 8:30 a.m. and 11:00 a.m.
WEEKDAY MASS
Monday - Friday: 12:00 p.m. (Noon)
(Church doors open at 11:30 a.m., except on Tuesday - doors open at 9:30 a.m.)
RECONCILIATION
Tuesday: 10:30 a.m.
Saturday: 12:00 p.m. (Noon)
(Church doors open at 11:00 a.m. on Saturday)
Parish Registration
Registration forms can be found in the Gathering Room and the Parish Office.
Sacraments of Baptism, Eucharist, Confirmation and Marriage
Arrangements can be made by contacting the Parish Office.
Funeral
When a loved one passes away, please contact the Parish Office regarding funeral arrangements.
July 24 - 25, 2021
17th Sunday in Ordinary Time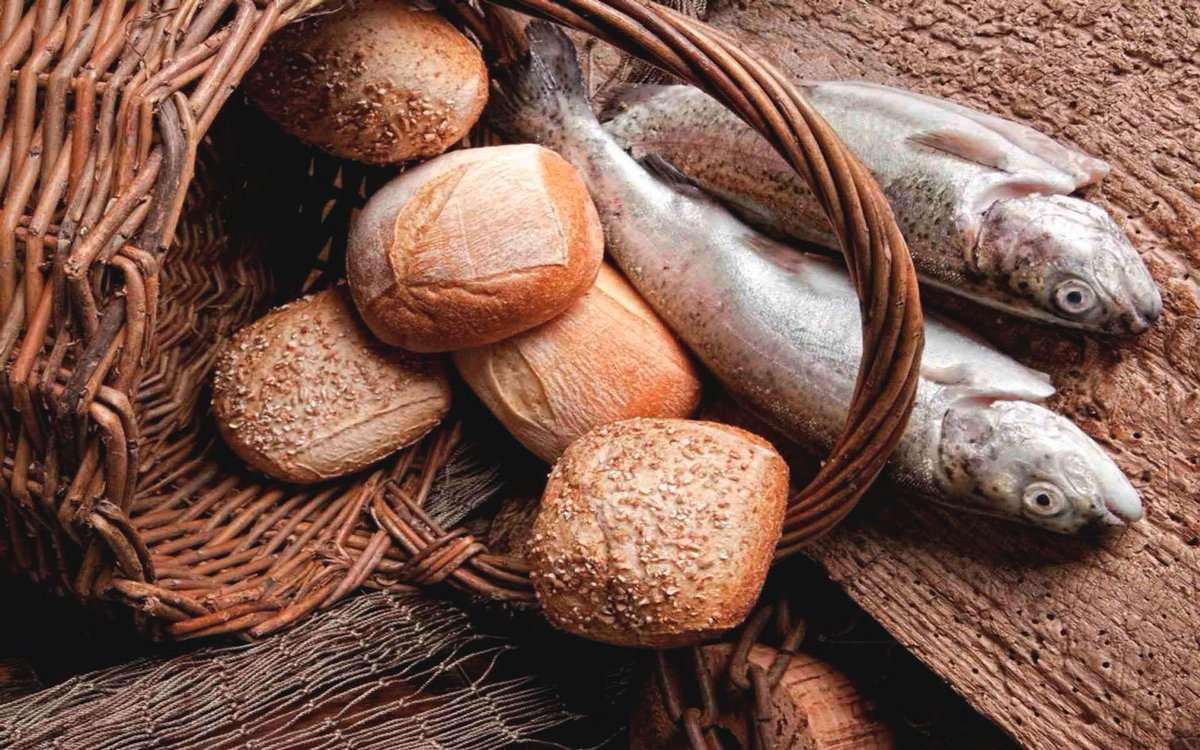 There is a boy here
with five barley loaves and two fish,
but what good are these for so many?
John 6
FAMIILY OF PARISHES
Effective: July 1, 2021
We would like to invite you to a series of Family of Parishes gatherings
involving members of Transfiguration, Divine Providence Lithuanian,
Our Lady of La Salette, and Our Mother of Perpetual Help Parishes.
We are announcing them now so you can put them on your calendar.
More information to come.
Gathering Two
Growing Together in Faith as a Family
Tuesday, August 17, 7-9 pm
Divine Providence Lithuanian
Gathering Three
Witnessing with Support and Encouragement
Tuesday, September 14, 7-9 pm
Our Mother of Perpetual Help Parish
Learn more and register at FOPGATHERINGS.ORG
---

Sunday, August 8, about Noon, after 11 AM mass
Casual dress for 11 AM Mass, wear your new T-shirt!
Readings: Feast of the Transfiguration
---
July 26 - 30
Monday - Friday Mass 12:00 Noon
Confessions: Tuesday 10:30 AM, Saturday, 12:00 Noon
Mass - Saturday, 4:30 PM
Sunday: 8:30 AM, 11:00 AM
Masses continue to be livestreamed:
---

Fr. Jeff away
July 25-30
Adoration
Aug 4
After Mass until 7 pm Benediction
Knights of Columbus 7:30 PM
Vacation Bible School
August 2-6
Held at Our Lady of La Salette
Parish Picnic
August 8
Join Brother Al Mascia, OFM
for an afternoon of original stories and songs
here at the Church of the Transfiguration
on Sunday, August 29th at 3:00 PM.
This is the first live performance of Brother Al's
since the early days of the pandemic.
"Homeward: A Musical Journey of Return"
gives voice to what it's been like
to live through this past year
while offering a bold and compelling message
of hope for the future!

We sure could use your help!

Would you like to serve, read, usher, distribute communion?
Let us know: [email protected]
... or 248 356-8787

Let us know if you are interested!
---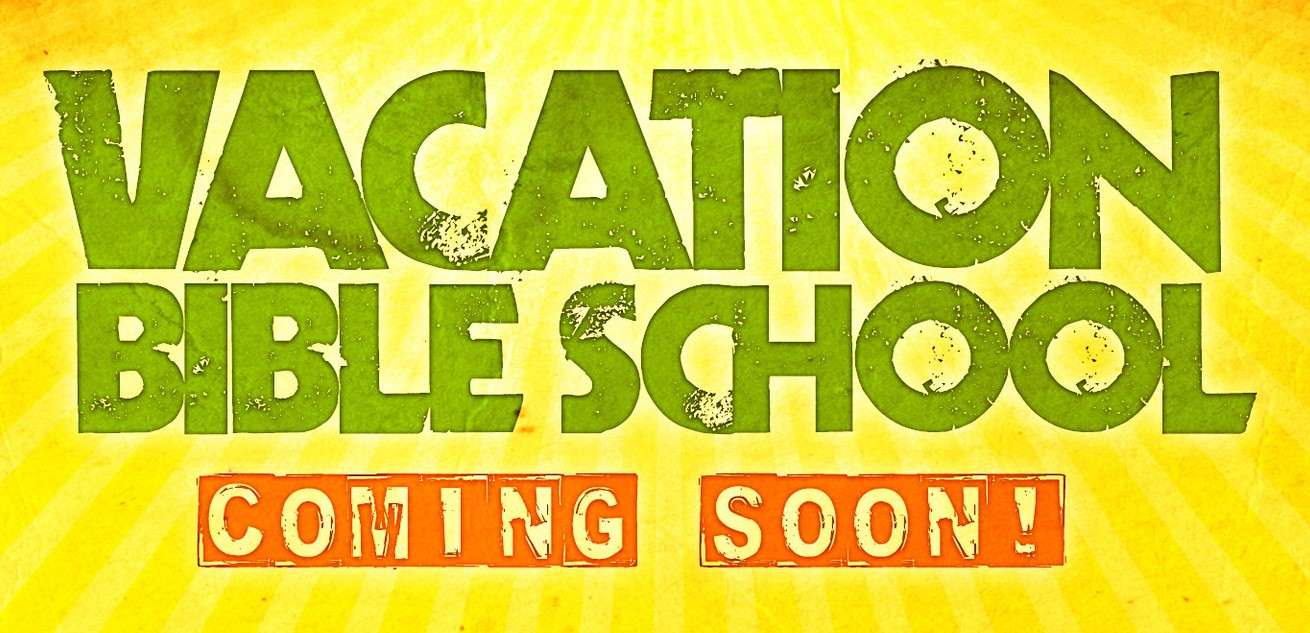 August 2-6, 2021
Held at Our Lady of La Salette Parish
---
Prayer Support
We are looking for a few people to offer prayer support on the sidewalk outside Northland Family Planning each Saturday from 11:30 a.m. - 12:30 p.m.
If you are able to be an occasional or regular prayer partner, please contact Linda Piotrowski at [email protected] or 248-557-1371.
---
Virtual Pilgrimage
From Montreal to the Basilica of the Immaculate Conception,
Washington, DC - 600 miles
Mesfin Belay, Carolyn Romzick, David Clark, Laura Dutton, Pat Helson,
Bona Opatich, Anne Knutson, Sheila Fallon, Sharon Hall, Joe Mardeusz, Fr. Jeff
583 Miles
Our Lady of Guadalupe, Mexico City: 2500 miles!
Extraordinary Eucharistic Minister of Holy Communion to the Nursing Homes
Here at Transfiguration, Extraordinary Eucharistic Ministers of Holy Communion to the Nursing Homes serve Lahser Hills, Franklin Terrace, Brookdale, Lakeland and Evergreen.
This is a beautiful, grace-filled ministry which requires the help of numerous Extraordinary Eucharistic Ministers to visit and distribute Communion to our brothers and sisters in Christ.
At this time we have coverage for Franklin Terrace & Brookdale on Saturday mornings.
We are in need of a number of generous souls to Minister at the other 3 Nursing Homes. Normally this is done on Saturday mornings and takes approximately 1 hour.
If you are now, or have been in the past, an Extraordinary Eucharistic Minister, please prayerfully consider this opportunity to serve our community. Training can be provided.
Please contact Paula @ 248-356-9261 or
To Catholics, separation from the Eucharist adds another dimension of pain to the "disease" of physical illness or weakness. Through the generosity of our Extraordinary Eucharistic Ministers, our Eucharistic Lord is brought to the residents of these Nursing Homes.

New COVID Liturgical Protocols
Those who are fully vaccinated may wear a face-covering and social distance but are no longer required to do so in churches.
Those who have not been fully vaccinated are to continue wearing face-coverings and to practice social distancing to protect themselves and others in churches. Because a parish community – and our society – requires mutual trust and a commitment to the common good, each individual is asked to make the best decisions for himself as well as for others. Parishes do not have the responsibility to verify who is and who is not vaccinated.
Each parish is to provide a portion of the church – with a size to be determined by the pastor – where social distancing and face-coverings are consistently maintained. This section is for anyone, vaccinated or unvaccinated.
All unvaccinated Catholics are encouraged to consult with their doctor about the vaccines. Resources to assist Catholics in understanding the moral use of COVID vaccines can be found at aod.org/vaccines.
The Sign of Peace may resume with the normal wording, "Offerte vobis pacem / Let us offer each other the sign of peace," allowing parishioners and families to make their own determinations about how widely to share some sign of peace.
FLOCKNOTE ACCESS
Click here to access form
FROM THE DESK OF FR. JEFF....