| 25225 Code Rd., Southfield, MI 48033
| 248-356-8787

We are a Franciscan Body of Christ embracing all people through liturgy and service.
We have a Parish App for your smart phone!!

WEEKEND MASS SCHEDULE
Saturday Vigil Mass: 4:30 p.m.
Sunday: 8:30 a.m. and 11:00 a.m.
WEEKDAY MASS
Monday - Friday: 12:00 p.m. (Noon)
(Church doors open at 11:30 a.m., except on Tuesday - doors open at 9:30 a.m.)
RECONCILIATION
Tuesday: 10:30 a.m.
Saturday: 12:00 p.m. (Noon)
(Church doors open at 11:00 a.m. on Saturday)
Parish Registration
Registration forms can be found in the Gathering Room and the Parish Office.
Sacraments of Baptism, Eucharist, Confirmation and Marriage
Arrangements can be made by contacting the Parish Office.
Funeral
When a loved one passes away, please contact the Parish Office regarding funeral arrangements.
January 28 - 29, 2023
4th Sunday in Ordinary Time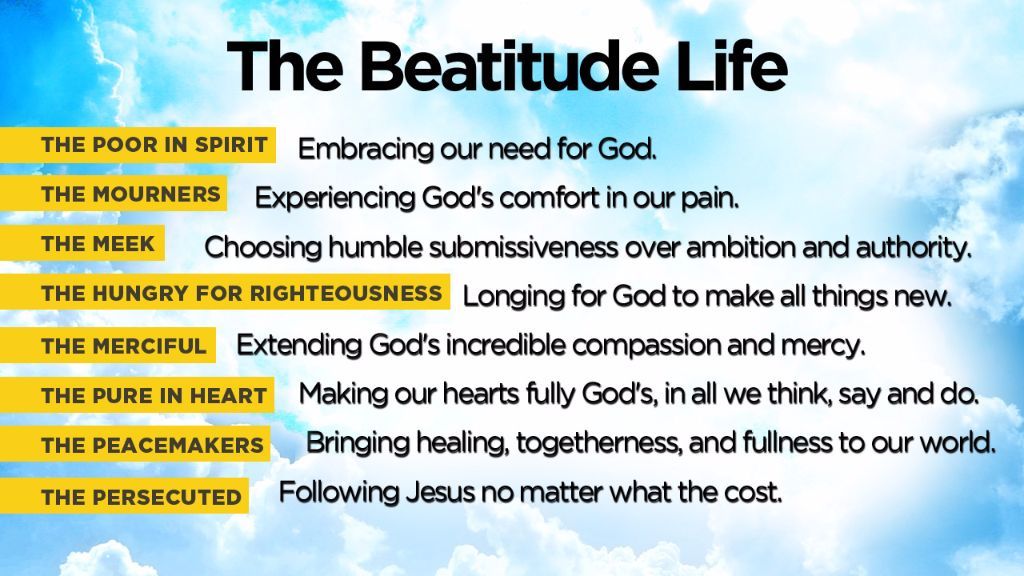 Welcome
Fr. Paul Chateau
Fr. Jeff at Our Mother of Perpetual Help
Fr. Jeremy 10:30 at Our Lady of La Salette
This Week
Mass
Monday - Friday
12:00 Noon
Confessions
Tuesday 10:30 AM
Saturday 12:00 Noon
Masses continue to be livestreamed:
On weekends, only the 8:30 AM mass is livestreamed.

Upcoming Events
Tuesday, February 7, 7 PM
Family Anointing Service at Our Mother of Perpetual Help (Oak Park)
Wednesday February 8, 7-9 PM, Transfiguration
Young Adult Gathering
in Friary
Prayer in the Gospel of Mark
Monday
, February 13, 7:00 PM
at Our Mother of Perpetual Help (Oak Park)
Prayer in the Gospel of Matthew
Monday
, February 20, 7:00 PM
at Our Mother of Perpetual Help (Oak Park)
Sunday, February 19, 9-11 AM.
Breakfast at Our Mother of Perpetual Help
Sunday March 5, 11:30 AM
Craft Show at Divine Providence
Lenten Series
at Our Lady of La Salette
Thursday, February 23 - March 30, 6:15 AM - 8:15 PM
Saturday, March 25, 9 AM - 12 PM
Transfiguration
Retreat Program for Caregivers
Sunday, April 2, Our Lady of La Salette, 4PM
"I Thirst" Concert
with Tajci Cameron (Christian singer)
Join Us Family Sent on Mission
Anointing of the Sick:
A Prayer of Healing
for Physical and Mental Illness
Tuesday, February 7, 2023 at 7pm
Our Mother of Perpetual Help
13500 Oak Park Blvd., Oak Park
Southeast Corner of Oak Park Blvd (9 1/2 Mile) and Coolidge Hwy.
Enter parking lot off Coolidge
Family of Parishes Lenten Series
Join us this Lent as we take 6 weeks to prepare to accept the passion of our Lord so that we may share in his glorious Resurrection. The six weeks leading up to Easter mark our own 40 days in the desert with Jesus.
Led by Julia Czarnecki, M.A in Theology, one of our parishioners from Our Mother of Perpetual Help, the 6 consecutive weekly sessions will be held at
Our Lady of La Salette Parish Activities Building,
2599 Harvard Rd. (in the Fr. Landry Room) on Thursdays
from 6:30 – 8:15 beginning February 23, ending March 30.
Registration link is on each parish website; the deadline for registration is Friday, February 17.
Please contact Chris Ihlenfeldt at (248) 541-3762, x 13 with any questions you may have, or to register if you do not have access to the internet.

Family of Parishes
Pilgrimage to the Holy Land
August 29-September 8, 2023
$4395.00 per person/double occupancy
For single occupancy please add $815.00.
This price includes:
Roundtrip economy class airfare from Detroit
Airline taxes/fuel surcharges as currently levied
Accommodation in 4 star hotels for 8 nights
All hotel taxes
Meals as per itinerary
Land transportation by deluxe motorcoach
All transfers and baggage handling at hotels
Comprehensive sightseeing with all entrance fees
Daily Mass
Airfares from other departure cities throughout the United States
are available upon request.
For those who prefer to arrange their own flights
the Land‐Only cost is $2,802.00 per person.
(See Fr. Jeff for details)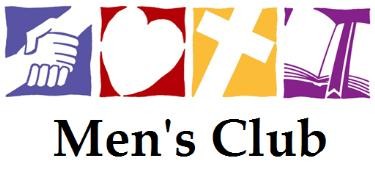 The Transfiguration Men's Club has served the parish for many years in many ways. The Men's Club has facilitated the use of the softball field for interparish games. They have prepared parish breakfasts or dinners. They have sold wreaths and flowers at Christmas and Easter. They have helped decorate for Christmas. They have volunteered in service projects like SOS. In the past few years, especially with COVID, the membership has decreased and we have not been able to do as much. We are now at a crossroads.
As we think about the future of the Men's Club, we have several options:
1) Say thanks for all the Men's Club has done, and say it's time has passed.
2) Begin again, but perhaps in a new way.
A. See if any more men wish to join the group.
B. It could become a men's support group, meeting regularly to encourage one another as Catholic men while serving the parish.
C. It could evolve into a Family of Parishes Men's Group.
D. Or perhaps you have another idea.
Please let Fr. Jeff know by February 17 if you are interested in joining and/or re-forming the Men's Club. If there is little or no interest, we will give thanks for what the Men's Club has done and discern other ways to move forward.
CSA
We have reached our goal, and in fact we are $481 over!
Any amount over the goal remains in the parish
and is not used to calculate any AOD assessment,
which really helps the parish!
So you can still donate; it would be a gift to the parish
that is not "taxed."
Thanks you for your generosity.
New COVID Liturgical Protocols
MARCH 3, 2022 UPDATE
The Michigan Department of Health and Human Services (MDHHS) has announced that Michigan is entering a post-surge, recovery phase of the COVID-19 pandemic. Because this development, as well as recently updated information from the CDC, the Archdiocese of Detroit is making some adjustments to its guidelines for liturgies. We continue to see different levels of risk across the counties within the Archdiocese. Please check the CDC's COVID-19 by County tool for information on the risk level of your county. In addition, here are some points to consider as you evaluate the best way to serve in your parish at this time:
· The Archdiocese of Detroit encourages Mass-goers, if they are at risk to wear face-coverings and to practice social distancing to reduce the potential of exposure to COVID-19
· The Archdiocese of Detroit recommends that each pastor/In Solidum team of priests should evaluate their location in the Archdiocese and implement the following protocols:
· Establish an area where social distancing may be observed, if needed
· Encourage masking and social distancing for those who are at risk
· Evaluate the need in your parish for those who distribute Holy Communion to wear face-coverings and use hand sanitizer
· Hang signage indicating masking and social distancing are encouraged for those who are at risk
· Ensure that hand sanitizer is available at church entrances
· The faithful are reminded that particular dispensations from the obligation to participate in Holy Mass remain in effect for people who are ill or who find themselves in other specific circumstances.
Particular Dispensation Information
Archbishop Vigneron announced that the general dispensation from the obligation to attend Mass on Sundays and Holy Days expired on Saturday, March 13, 2021. In its place, he has granted a number of particular dispensations for the faithful who may find themselves in specific circumstances.
Please read below for information about these specific dispensations and visit aod.org/comehometohope to learn more about how our parishes are working to keep everyone safe at Mass as well as tips and advice for inviting friends and family to attend Mass with you.
Considering the grave obligation we have of being physically present with our brothers and sisters at Mass on Sunday and Holy Days of Obligation for the Eucharist, each of us is asked to make a good and sincere judgement as to whether these circumstances apply or not. Where doubt or confusion persists, consult any priest for clarity.
While the general dispensation is removed, there are specific instances where the dispensation will continue, as well as those circumstances where there is no obligation in the first place. One does not have an obligation to attend Mass on Sunday in the following circumstances:
1. You are ill or your health condition would be significantly compromised if you were to contract a communicable illness (i.e., you have underlying conditions or are in a high-risk category). Please use the dispensation and do not attend Mass.
2. You exhibit flu-like symptoms. Please use the dispensation and do not attend Mass.
3. You have good reason to think you might be asymptomatic of a contagious illness (e.g., you were in recent contact with someone who tested positive for a contagious illness such as COVID or influenza). Please use the dispensation and do not attend Mass.
4. You care for the sick, homebound, or infirmed.
5. You are pregnant.
6. Those 65 years of age or older (per the CDC's recommendation of high-risk individuals).
7. You cannot attend Mass through no fault of your own (e.g., no Mass is offered, you are infirmed, or, while wanting to go, you are prevented for some reason you cannot control (e.g., your ride did not show up, the church was at capacity).
8. If you have significant fear or anxiety of becoming ill by being at Mass.
For questions about the application of any of these, please contact your pastor.
These categories will be reviewed in due course and revised as needed.
Those within categories #1-8 above must still observe the Lord's Day and are encouraged to spend time in prayer on Sunday, meditating on the Lord's passion, death and resurrection; an excellent way to do this is through participating in a broadcast of the Sunday Mass.
Events
FLOCKNOTE ACCESS
Click here to access form
FROM THE DESK OF FR. JEFF....