2020 Parish Directory
It's Cathedral Directory time again!! Could you please use the form listed with this article, fill it out and return it to the parish office. The form will also be stuffed in the parish bulletin the week of October 25, November 1st and November 8th. All forms are due by November 9th in order to meet our directory time frame.
Please check last year's directory to be sure we have your correct address, telephone number and email.
Please use this form to inform us of changes also.
Thank you!!!
October 24-25, 2020
30th Sunday in Ordinary Time
Thanks to all who helped on MERCY IN ACTION DAY October 17
Pictured here are Barb Lopiccolo and Sr. Vincent Louise Wilcox
We will be remembering all of our beloved dead on the weekend of October 31-November 1. We will particularly remember those who have died in the past year, but you will have an opportunity to light a candle for any departed loved one.
Good News! Br. Eric Seguin will make his lifetime profession as a Franciscan Friar on Saturday, December 5, in Cincinnati. Congratulations, Br. Eric!
OUR PILGRIMAGE WAS SCHEDULED FROM OCTOBER 19-31.
Our tracking of miles will end today.
Thanks to all who participated.
Keep walking!
Virtual Pilgrimage to the Holy Land
Goal: 5989 miles
Laura Dutton, Grace Bostic, Jon Fox, Mesfin Belay, Bona Opatich, Claude Paquette, Carolyn Romzick, David, Clark, John and Marie Dobson, Sharon Hall, Barb and Sara Kenez, Ginny Huellmantel, Larry and Jeanne Cadotte, Pat Helson, Anne Knutson, Tim and Nancy Cahoon, Tom and Mary Wakefield, Fred Boehle, and Fr. Jeff have logged 3900 miles -- 2089 left!
I am sure there are many unreported miles, so I suspect we made it!
Below: Olive tree in the Garden of Olives, where Jesus prayed the night before he died
Fr. Jeff will be on retreat from Sunday afternoon, October 25 until Saturday, October 31.
We are limited as to the number of people who can be in the church for mass. We estimated earlier the number to be 75, but that only works with certain seating arrangement. The actual number is approximately 60-65. We are able to seat 50 more in the hall, where the mass is livestreamed and communion will be distributed. In order to plan, we do ask people to sign up before hand and let us know you will be coming. We appreciate your cooperation. You can use this sign up.
Thanks for your contribution to the CSA!
Our parish goal this year is $38,102. So far $20,557 has been pledged. Any shortfall has to be made up through parish savings.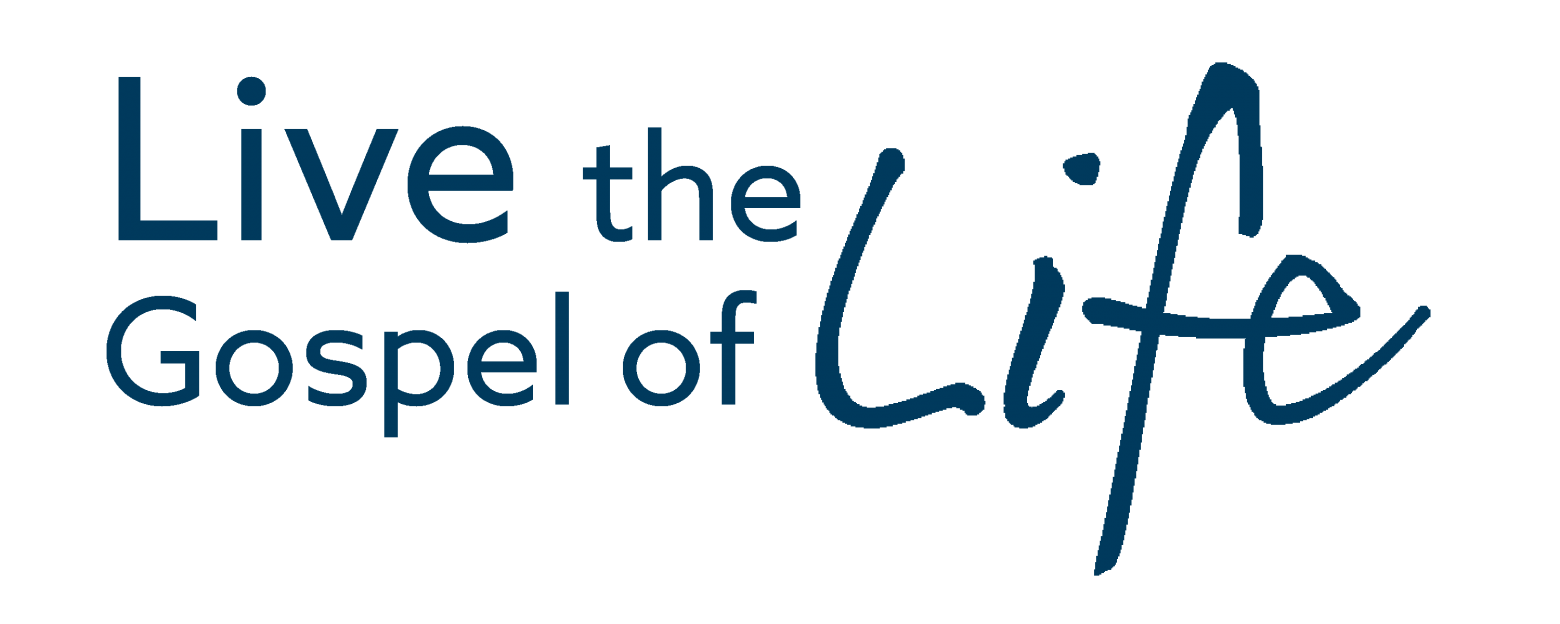 October is Resepct Life Month
Reflection from USCCB

Twenty-five years ago, Pope St. John Paul II wrote that the Gospel of life is at the heart of Jesus' saving message to the world (Evangelium vitae 1). In taking on human flesh, dwelling among us, and sacrificing his very life for our redemption, Christ reveals the profound dignity of every human person. This God-given dignity does not change with our stage of life, abilities, level of independence, or any other varying circumstance.
Rather, it is rooted in the permanent fact that each of us is made in the image and likeness of God, created to share in the very life of God himself. The human person is a "manifestation of God in the world, a sign of his presence, a trace of his glory" (EV 34). And we must reflect this truth in how we act and how we treat one another.
The truth of the Gospel of life is at the foundation of who we are as followers of Christ. In his earthly life, Jesus provided the perfect model for how we are to love our neighbor and live out the Gospel call: "Truly, I say to you, as you did it to one of the least of these my brethren, you did it to me" (Mt. 25:40).
Jesus calls each of us to "care for the other as a person for whom God has made us responsible" (EV 87). The Gospel of life is intrinsic to the whole Christian life and foundational to the decisions we make on a daily basis. For, "the Gospel of God's love for man, the Gospel of the dignity of the person and the Gospel of life are a single and indivisible Gospel" (EV 2, emphasis added).
In his encyclical on the Gospel of life, Pope St. John Paul II recognizes the full range of threats against human life, from poverty and malnutrition to murder and war. He places particular emphasis, however, on threats to life at its beginning and end—precisely when it is most in need of protection. In modern times, children in their mothers' wombs and those approaching the end of their lives are certainly among the "least of these" in our world's estimation. Practices such as abortion and assisted suicide tragically reject the truth that human life is always to be cherished and defended with loving concern.
As the Church celebrates the 25th anniversary of Pope St. John Paul II's prophetic encyclical, let us reflect on how we personally live out the Gospel: Do I talk about and act towards others as I would talk about and treat Jesus himself? Do I inform myself of the Church's teachings and engage in the civic arena as first a follower of Christ? Do I support and advocate for laws and policies that protect and defend human life? Do I help pregnant and parenting mothers in need? Am I ready to support a loved one nearing death?
Through the intercession of Our Lady of Guadalupe, may Our Lord grant us the grace to truly and courageously live his Gospel of life.
Excerpts from Evangelium vitae, © 1995, Libreria Editrice Vaticana. Used with permission. All rights reserved. Scriptural excerpts from Lectionary for Mass for Use in the Dioceses of the United States, second typical edition, Copyright © 2001, 1998, 1997, 1986, 1970 Confraternity of Christian Doctrine; Psalm refrain © 1968, 1981, 1997, International Committee on English in the Liturgy, Inc. Used with permission. All rights reserved. Copyright © 2020, United States Conference of Catholic Bishops, Washington, D.C. All rights reserved.

September 23- November 1
The fall 40 Days for Life campaign begins Wednesday, Sept. 23, and runs thru Sunday, November 1. Prayer hours are from 7 a.m. to 6 p.m. (ending at 7 p.m.)
Our simple presence can encourage mothers who believe they have no other option than abortion. In March of this year, a young man approached us while we were praying. He wanted us to know
that his girlfriend changed her mind about getting an abortion because she saw our signs. He acknowledged he had his faults, but he was committed to raising their child.
We have a team that has been praying year-round at Northland Family Planning on Fridays from 1 - 2 p.m. We will have another team praying on Thursday mornings from 9 - 10 a.m. Most hours are still open. I encourage you to support the unborn and their parents in this life affirming way.
Northland Family Planning is located at 24450
Evergreen Road, just south of Northwestern.
Park at Tapestry Banquet Hall next door.


Public right-of-way outside Northland Family Planning abortion center 24450 Evergreen Road Southfield, Michigan Park in Tapestry Banquet Hall parking lot unless there is an event there. Otherwise park at southern edge of large parking lot north of Tapestry Banquet Hall.
Intercessory Prayer Group
Our Parish Intercessory Prayer Group meets every other Monday at 7 PM in the church. Our main focus is to pray for the needs of our church, for our pastor, and his leadership team. We would be happy to welcome new members to our group. If you are interested or need more information. Please contact Brother Eric at
[email protected]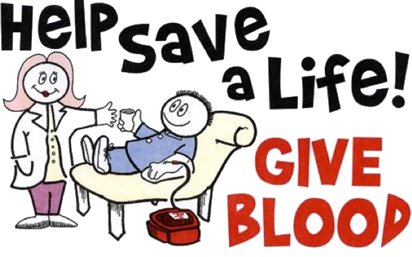 The Church of Transfiguration is proud to sponsor our next blood drive with the American Red Cross on Saturday, November 7th.

An estimated 38 percent of Americans are eligible to give blood or platelets, but of those, less than 10 percent actually donate each year. If you are healthy and eligible, please come out to donate. Most donations take about an hour, so book your appointment, roll up your sleeve and become a part of the lifesaving mission of the Red Cross and the Church of Transfiguration. If you don't know if you're eligible, show up to find out. And if you can't donate blood, we would love to have you as a volunteer at our drive.
Drive Details:
Drive Date: Saturday, November 7th
Drive Times: 9 am to 3 pm
primary contact
: Andrew Martin
Contact email:
[email protected]
Contact phone number: (517) 512-4285

Sign up at:
Thanks,
Andrew
Mass Times
WEEKEND MASS SCHEDULE
Saturday Vigil Mass: 4:30 p.m.
Sunday 8:30 a.m. and 11:00 a.m.

WEEKDAY MASS
Monday - Friday 12:00 Noon (church doors open at 11:30 a.m., except on Tuesday-doors open at 9:30 a.m.)

Reconciliation: Tuesday 10:30 a.m.
Saturday 12:00 Noon (church doors open at 11:00 a.m. on Saturday)

Parish Registration
Registration forms can be found in the Gathering Room and the Parish Office.

Sacraments of Baptism, Eucharist, Confirmation and Marriage
Arrangements can be made by contacting the Parish Office.

Funeral
When a loved one passes away, please contact the Parish Office regarding funeral arrangements.
NOTES FROM THE DESK OF....
FLOCKNOTE ACCESS
Click here to access form