The Church of the Transfiguration will be having our parking lot repaved beginning Tuesday, May 26th. For about a month, parking is limited to the Crescent Academy lot (near the side entrance to the hall and Duns Scotus room) and the larger parking lot directly across Code Road and the main entrance into church. Everything else (near the handicap entrance, the ballfield, and the bell tower, the friary) will be under construction. Thank you for your cooperation!
May 30-31, 2020 - Feast of Pentecost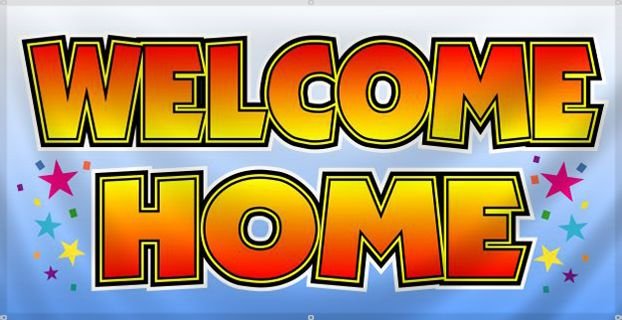 We resume public masses:
Monday - Friday 12:00 PM
Saturday: 4:30 PM
Sunday: 8:30 AM, 11:00 AM
Confessions: Tuesday, 10:30 AM, Saturday, 12:00 PM
For everyone's safety and protection:
We can only seat 75 people in church,
50 more in the hall on weekends (if needed)
until see how many people plan to come,
we are asking that people call or email
Wear masks
Observe social distancing
Please follow directions of ushers
(Unfortunately you are not able to sit anywhere you like)
We have sections for families, couples, individuals
All parish events are still suspended until further notice...
Adoration
Wednesday, June 3, after mass
Benediction, 7:00 PM
Because we are repaving the parking lot------please park in the lot by the school or in the lot across from the main entrance. Bell Tower shrine is closed.
For the time being:
We are also not able to make available things that others have touched:
no missalettes, no hymnals...
You are welcome to take home a missallette for your personal use
Readings are available online -- usccb.org
or you can purchase a copy of
Magnificat, Living With Christ, Our Daily Bread
Our blood drive, scheduled for June 21 is cancelled.
Blood donors should not save up for that event!
+
Community-based

Summer STEM Outreach Program (SOP)
"Education for Intelligent Workforce"
Celestine Aguwa, Ph.D., VMA (Parishioner)
Associate Professor
Director: Summer STEM Outreach Program
Industrial & Systems Eng.
Wayne State University
4815 4th St., Rm. #2061, Detroit, MI 48202
P: (313) 577-8896
E:
[email protected]
W:
www.engineering.wayne.edu/community

The camp is free and open to all middle and high school students!
RIP:
+Art Buczkowski
5-28-20
YouTube: search - Transfiguration Parish, Southfield
Flocknote: sign up on website, or text "good2Bhere" to 84576 and follow prompts
For AOD news: detroitcatholic.com
Thank you for your continued generosity to the Parish!
Welcome
We are a Franciscan Body of Christ embracing all people through liturgy and service.
25225 Code Rd., Southfield, Michigan  48033     248-356-8787
Mass Times
WEEKEND MASS SCHEDULE
Saturday Vigil Mass: 4:30 p.m. (beginning May 30th)
Sunday 8:30 a.m. and 11:00 a.m. (beginning May 31st)

WEEKDAY MASS
Monday - Friday 12:00 Noon (beginning May 29th)

Reconciliation: Tuesday 10:30 a.m. (beginning June 2nd)
Saturday 12:00 Noon (beginning May 30th)

Parish Registration
Registration forms can be found in the Gathering Room and the Parish Office.

Sacraments of Baptism, Eucharist, Confirmation and Marriage
Arrangements can be made by contacting the Parish Office.

Funeral
When a loved one passes away, please contact the Parish Office regarding funeral arrangements.
STAFF (click on staff member's name for contact information)
Events
NOTES FROM THE DESK OF....
FLOCKNOTE ACCESS
Click here to access form