September 23- November 1
The fall 40 Days for Life campaign begins Wednesday, Sept. 23, and runs thru Sunday, November 1. Prayer hours are from 7 a.m. to 6 p.m. (ending at 7 p.m.)
Our simple presence can encourage mothers who believe they have no other option than abortion. In March of this year, a young man approached us while we were praying. He wanted us to know
that his girlfriend changed her mind about getting an abortion because she saw our signs. He acknowledged he had his faults, but he was committed to raising their child.
We have a team that has been praying year-round at Northland Family Planning on Fridays from 1 - 2 p.m. We will have another team praying on Thursday mornings from 9 - 10 a.m. Most hours are still open. I encourage you to support the unborn and their parents in this life affirming way.
Northland Family Planning is located at 24450
Evergreen Road, just south of Northwestern.
Park at Tapestry Banquet Hall next door.


Public right-of-way outside Northland Family Planning abortion center 24450 Evergreen Road Southfield, Michigan Park in Tapestry Banquet Hall parking lot unless there is an event there. Otherwise park at southern edge of large parking lot north of Tapestry Banquet Hall.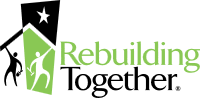 This year our project is an outdoor only assignment. The following is a scope of some of the jobs needed. To allow for social distancing we are spreading the work load over two weekends.
Sept. 19th (9:00-2:00)
-Cleaning gutters
-Powerwashing first floor roof (low pitch)
-Trimming trees
-Hauling away trimmings
-Powerwash eaves
Sept. 25th (10:00-2:00)
-Sweeping/raking deck
-Powerwash deck
Sept. 26th (9:00-2:00)
-Powerwash deck
-General yard clean up
-Small deck repair
Be aware the registration is dated for Sept 26th which is our assigned day but we will be there all the above dates. All volunteers have to be registered no matter which day you are arriving. If you are not available on the 26th but can join another day, you must still register at the above link. Please text or call me when you are arriving on the site. The site address will be emailed to only registered volunteers.
Please contact Jeanette Hughes for more information:

A few reminders:
1. Please wear a mask, covering nose and mouth. This is requested even when wearing a face shield; shields do not protect what might come from the mouth. (This request is made by your fellow parishioners.)
2. Because of the numbers attending on Tuesdays, there will now be an usher seating you.
The long pews can take three individuals: one at each end, one in the middle.
The long pews could also have two people at each end.
It helps us to come on time and not to avoid the middle of the pew!
3. Please remember to social distance when you depart. Thanks!
Saw a meme the other day: "Lift up your masks!" "We have lifted them up for the Lord!"
Religious Education
You can pick up forms to register your child
for this coming year's religious education program
You can also contact Diane Klucka at the office
We are still in need of a catechist. If able, willing, and feeling generous, please see Diane ASAP.
If you are interested in becoming Catholic (or know someone who is) or if you are an adult in need of Confirmation, please see Fr. Jeff or Diane ASAP
If anyone is interested in a daytime online Bible Study this autumn, please let Fr. Jeff know and we can discuss some possibilities. [email protected]
Sunday, October 4 is the Feast of St. Francis of Assisi
Weather permitting, the 11 AM mass will be outdoors.
We will be using the readings for the feast that weekend.
Thursday, October 1, 7:00 PM
Join Fr. Jeff in a Zoom presentation on St. Francis
Saturday, October 3
Pet Blessing - 11:00 AM Prayer Garden
Peace Pole Blessing: 7:00 PM Prayer Garden
Transitus, 7:30 PM - Church
You can join online (only) via our parish Facebook page for the Transitus, the celebration of Francis' death.
Mass Times
WEEKEND MASS SCHEDULE
Saturday Vigil Mass: 4:30 p.m.
Sunday 8:30 a.m. and 11:00 a.m.

WEEKDAY MASS
Monday - Friday 12:00 Noon (church doors open at 11:30 a.m., except on Tuesday-doors open at 9:30 a.m.)

Reconciliation: Tuesday 10:30 a.m.
Saturday 12:00 Noon (church doors open at 11:00 a.m. on Saturday)

Parish Registration
Registration forms can be found in the Gathering Room and the Parish Office.

Sacraments of Baptism, Eucharist, Confirmation and Marriage
Arrangements can be made by contacting the Parish Office.

Funeral
When a loved one passes away, please contact the Parish Office regarding funeral arrangements.
NOTES FROM THE DESK OF....
FLOCKNOTE ACCESS
Click here to access form